There are many reasons to choose Our Car rental for your car hire on your trip to Ho Chi Minh City of Vietnam.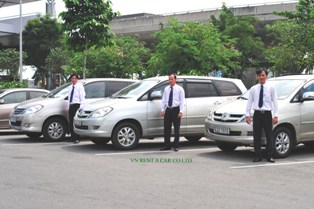 - We are not only rent a car but also organize many packages tour for individual and group tours in Ho Chi Minh City of Vietnam.
- Our drivers are highly trained in driving. We take pride in our drivers who will provide not only safe and skilled driving but are friendly and courteous. In additional, they can share their knowledge about Vietnam with foreigner by their English speaking communication.
- Our fleets consists of a wide range of vehicles from 4 to 45 seats. It includes Sedan, SUV, MPV for individual, family needs or Van, Bus for a large group of passenger…Our vehicles are in well kept condition and maintained regularly. They are comfortable, clean and luxurious. All seats are seat belts equipped. In additional, we also have limousine, stretch car for VIP or special event needs.
- We offer service with a smile.
- We listen and are responsive to your needs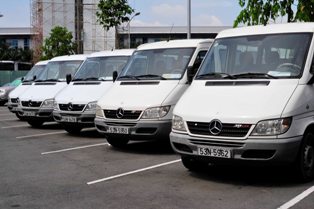 - We offer up-to-date, modern and clean vehicles.
- We offer competitive prices with no hidden fees or charges.
- We can pick you up at the Airport with your hire car ( during business hours, but after hours are also available).
- We are only 200m from the Ho Chi Minh airport and 5km from the city.
- Free qoute by email, chat by viber, WhatsApp, Line, WeChat, Tango ....
- Free Meet & Greet ant the airport.
- 24/7 Customer support: +84 964 058 978
- We have been in the industry for over 15 years.
For further information, please feel free to contact us: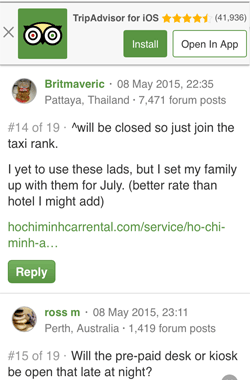 Our Offices:
Ho Chi Minh City: 24 Truong Son St., Tan Binh Dist., HCM City, Vietnam
Hanoi: 178 Building Plaza, Hoan Kiem Dist, Hanoi
Da Nang: 68 Bis 2 Fl Building Plaza , Nguyen Tri Phuong St , Linh Chieu Dist , Da Nang city , Viet Nam
Contact us:
Email:

[email protected]

Phone

: +84 964 058 978 (24/7)

Viber/ WhatsApp free call or chat:

+84 122 380 7376

Line/ Tango/ WeChat

free call or chat: +84 964 058 978