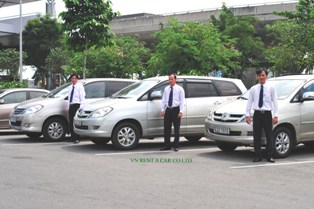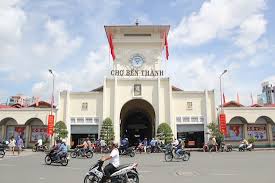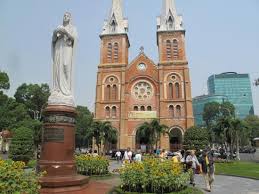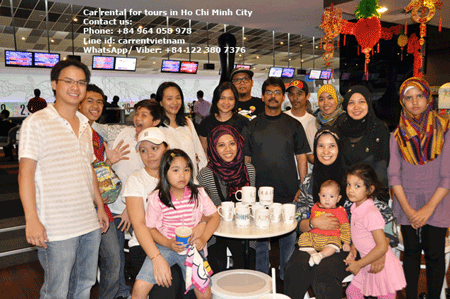 Ho Chi Minh City, called as Saigon, as the city is still frequently referred to is Vietnam 's largest city with a population in excess of 6 million. It is a fast-paced city full of contrasts as street vendors selling fruit and vegetables can be seen next to glitzy western-style bars and boutiques.
Rent a Car or Van with English speaking driver for your sightseeing tour within 8 hours with the following places below:
In the morning we visit:
The Reunification Palace
War Remnants Museum
Notre Dame Cathedral
General Old Post Offic, Ho Chi Minh City museum.
After lunch at local restaurant we continue to visit:
Giac Lam Pagoda
Cholon, including the Thien Hau Pagoda
Ben Thanh Market: This bustling and well-organized market is very popular with tourists,
primarily due to its central location. It has a wide selection of goods ranging from fake Nike shoes to beautiful silk Ao Dais.
This is not a fixed package, you may customize your routes as your requests.
Car rental fee:
Type of car
Detail
Rental fee (USD/ 8 hours/100km)
Booking

Ford, Sedan

Economy, 4 seats

$US 63/8 hours
After 8 hours: $US 4/hours

Book now

Nissan Sunny
Economy Sedan, 4 seats
$US 67/8 hours


-> Discount USD 64/8 hours




After 8 hours:

$US 5/hours

Book now

Toyota Innova
MPV, 7 seats

$US 68/8 hours




-> Discount USD 65/8 hours




After 8 hours:

$US 5/hours

Book now

Toyota Camry
Medium Sedan, 4 seats
$US 120/8 hours


After 8 hours:

$US 6/hours

Book now

Mercedes E Class
Medium Sedan, 4 seats
$US 189/8 hours


After 8 hours:

$US 15/hours

Book now

Mercedes S Class
Medium Sedan, 4 seats
$US 580/8 hours


After 8 hours:

$US 70/hours

Book now

Ford Transit
Medium Van, 12 seats

$US 85/8 hours




-> Discount USD 78/8 hours




After 8 hours:

$US 6/hours

Book now

Service Includes:

• English Speaking Driver
• 24/7 customer service
• New and air conditioned car
• Gasoline, Driver Allowance and Accommodations
• Toll fee and parking fee
Exclusive of Entrance fee, English speaking tour guide: USD 40/day tour
Contact