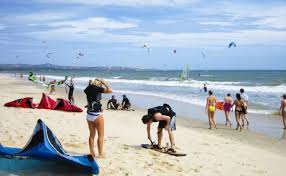 Mui Ne Beach is located 11km east of Phan Thiet and 200km from Ho Chi Minh City.
In stead of waiting for sufficient number of passengers to run by big bus, our English speaking professional and friendly driver with private car will meet and greet you at the exit of Tansonnhat int'l or domestic arrival terminal by holding the signboard with your name, then escort you to your vehicle parking, drive to Muine and drop you off at your hotel.
We offer a high standards, great customer service, prompt response and fast problem solving. Driving time from Ho Chi Minh To muine is about 4-6 hours (depending on traffic). You can ask our driver to stop at any place along the trip to take some pictures or buy some local products ...

We are specialized in offering private car rental (Taxi) service from Ho Chi Minh City to Mui ne. Book now for best offer.

Type of car
Detail
Transfer fee (USD/car/trip)
Booking
Ford Sedan
Economy, 4 seats

$96

Book now

Nissan Sunny
Economy Sedan, 4 seats

$105

Book now

Toyota Innova
MPV, 7 seats

$109

Book now

Toyota Camry
Medium Sedan, 4 seats

$140




Book now

Mercedes E Class
Medium Sedan, 4 seats

$250

Book now

Mercedes S Class
Medium Sedan, 4 seats

$750

Book now

Ford Transit
Medium Van, 12 seats
$129


Book now

Service includes:
- Gasoline, toll fee, parking fee, all expense for driver
- 24/7 customer support, call: +84 964 058 978
- English and Experienced driver.

Contact us: